5 Tips to help you talk to your family about your Will
5 Tips to help you talk to your family about your Will
Talking to your family about what you want to happen to your estate when you die is awkward. For most families, talking about death and money at the same time is taboo, so it's a conversation that rarely happens – although it certainly should be.
No matter how awkward or stressful such a conversation is likely to be, it's far better to talk about your Will before you're gone. Having a transparent talk about what's in your Will can help your family understand why you made certain decisions and can help reduce the likelihood of an inheritance dispute. It can also help reduce their anxiety – after all its often the unknown that stresses us out the most.
In this article, we give our 5 top tips to help reduce the stress of having this conversation.
1. Identify potential problems
You need to think carefully about what you want to do and why. Speak to a lawyer and find out what's possible and what's not. Look at areas that might be touchy subjects. E.g. if you intend to leave more to one child than the other – is it because that child has a disability and has a greater need? Do you want to ringfence certain assets because one of your children has a drug problem and you're worried that your hard-earned cash is spent irresponsibly? It's essential to think about how you are going to approach these subjects with your family. Giving good reasons for these decisions and getting your family onboard (as much as you can) will save a lot of heartaches and potential inheritance disputes later on.
Think about whether you want to talk to each of your children separately. Are your discussions likely to better received if all your children are present as a group? If you choose a group discussion, will it be one of many? Who should be involved in these meetings – your children and their partners, grandchildren, etc.?
As with any meeting, you need to prepare, determine your goals and objectives, have a list and some talking points. Chose somewhere neutral – somewhere that everyone can feel secure and comfortable.
You might even consider having a trusted friend at the meeting – or a mediator, who can step in if things become heated and can help steer the discussion back on track.
Explain why you have made the choices you have. Simple explanations can go a long way towards avoiding bad feelings. Encourage family members to ask questions and ask for their input. Listen and be open.
When you speak in a calm voice, you promote a safe space in which to discuss. Remember talking to your children about your passing, is a difficult conversation, so try and stay calm, focused and don't let other family issues get in the way. Remind everyone that relationships matter more than money or things. If someone doesn't agree with you, let them know that you have listened but don't let that influence what you ultimately want to do.
After the discussion, send out an email or draft summary to everyone about your estate plan and ask for their final input. This document could include information as to where you intend to keep your Will, crucial financial information and what you would like to happen at your funeral.
The above tips should help reduce the stress of talking about such an important and emotive subject. Our Lawyer and Mediators have helped many families plan and resolve their estate planning issues. To find out more and how we can help you, call or book for your free 15-minute consultation.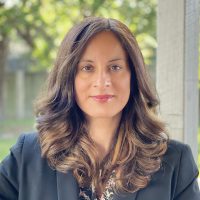 Speak to us for your free 15-minute consult