Getting the Most Out Of Your Mediation
Getting the Most Out Of Your Mediation
The thought of going to mediation can bring a range of emotions. You might feel nervous. You might feel excited. You might feel a sense of relief knowing there is now a real opportunity for you to discuss your parenting arrangements with your ex-partner in a safe, respectful environment.
In mediation, you are assisted by a mediator who will help you determine what is best for your children. Your mediator is a sounding board helping you navigate the issues causing conflict.
Your mediator will not give you any legal advice but can provide legal information to assist your decision making. Your mediator will offer perspective, will encourage you to negotiate and consider realistic options whilst focusing on your child's future rather than going over past conflict with your ex-partner.
Sometimes the thought of being in mediation with your ex-partner can be overwhelming, and this is normal. But remember, it's an excellent opportunity to come together to work out what is best for your children. It's an opportunity to improve your communication – and whether you like it or not, you'll have to do that until the kids are 18 years old!
So, what can YOU do to get the best out of your mediation? Those who follow our 6 top tips have a better chance of a successful outcome.
If you can, get some legal advice before you come to mediation. You should have a good idea about what a judge might say about your situation if the matter went to court. Legal advice can help you come to mediation with realistic expectations. It can help you be more confident that you're not dismissing reasonable solutions.
A lawyer will tell you what your legal costs are likely to be and how long it will take to get a judge's decision. All too often, we hear, "well, if s/he won't agree, I'll go to court". Easier said than done.
We all know that going to court is expensive, time-consuming, and stressful. If you go to court, do you have the financial resources to pay up to $50k plus on lawyer's fees? Do you have the time to invest in what is likely to be an emotionally draining experience? Will you be able to live with a decision imposed by a Judge that you might not necessarily agree with? Think about this carefully.
Many private lawyers offer fixed-fee legal advice. However, if you need a lawyer, we have teamed up with affordable and experienced family lawyers who can help – just ask.
2. Understand Child Development
When making child-focused agreements, you need to understand how your child develops physically, psychologically, and emotionally. Having unreasonable and unrealistic expectations of your children is stressful and damaging to them. When you understand child development, you can make a real difference with their learning, development, and emotional wellbeing.
Your parenting arrangements need to reflect your children's age, stage of development and accommodate for their growth. For example, the arrangements that you make for your infant will look quite different for your 8-year-old.
If you have more than one child with your ex-partner, you'll need to be flexible to ensure that your parenting arrangements are suitable for each of your child's age and development.
To help you understand child development and the impact parental conflict can have on your children, we recommend that you read this free online resource: Because Its For The Kids.
Included at the bottom are links to various videos that help explain how conflict affects children from their perspective. It certainly makes powerful viewing and is a must-watch for all parents.
Being a parent is hard, but life as a single parent is harder still. Juggling everyday demands, dealing with unforeseen challenges, and following parenting agreements can be difficult. Be realistic about what you can both achieve. For example, don't insist on having your children on a week about basis if you need to get to work and can't drop or pick up your child from school on time– it's neither practicable nor realistic.
4. It's Quality NOT Quantity
It's not uncommon for parents to argue about the amount of time they spend with their children. However, arguing over the number of days/nights or percentage of time is exhausting and ultimately futile. Whether your children spend four nights or seven with you, they will not look back on their childhood and count the number of nights spent.
Instead, your child is far more likely to remember the quality time they spent being with each of you, for example, taking a walk, camping, reading, going to the park etc. Think quality rather than quantity.
One of the main reason's parents come to mediation is that they cannot communicate with one another. Somewhere along the line, communication has broken down.
Think about what your communication is like with your ex-partner. Is it where you would like it to be? If it's not, using the following tips in and out of mediation can improve communication and enhance your co-parenting relationship.
Listen: Taking turns to speak with your ex-partner will help you hear, understand, and consider what your ex-partner says before you respond.Take turns to speak in the same way you would with a work colleague, for example.
"I" Statements: When you use "I" statements rather than "you" statements, you create accountability for your feelings. For example, "I get annoyed when you are late for pick-ups" instead of "you're always late". The "you" statement implies blame and invites resentment and defensiveness.
Take Responsibility: If you have made a mistake, take responsibility, and apologise. When you acknowledge that mistakes have been made, you increase credibility and diffuse a situation. When you don't acknowledge your mistakes (and yes, we all make them!), this is likely to frustrate your ex-partner and reduce the chances of a successful mediation.
Compliment your Ex-Partner: We all like to be appreciated. Where warranted, complimenting your ex-partner on the good things is powerful and can improve communication.
Communication Tools: Identify how you will communicate with your ex-partner that will help reduce the conflict. For example, will you use text messaging, email, or a parenting app? Perhaps any one of the above options could be a starting point to building up direct phone contact? Whatever method of communication you choose, do not use your child as a messenger.
Conflict is mentally exhausting. It consumes your everyday thoughts and is challenging for many. Take time to relieve some of the anxiety that you may be experiencing and come to mediation relaxed and with a clear mind. If you're struggling to cope, we can provide referrals for support if you're unsure where to turn.
Once you're in mediation, it is normal to feel nervous about how the session will pan out. If you feel overwhelmed, you can always ask the mediator for a break or speak to the mediator privately.
And finally, it's important to remember that your parenting arrangements should be child-focused and not self-focused. It's not about what is "fair" for each of you. So be willing to compromise, come with an open mind and let the magic of mediation begin!
At Arora Legal, we offer a range of fixed-fee legal & mediation services to help parents reach parenting agreements – without going to court. To find out more, BOOK or call 07 3180 0129 for your free 15-minute consultation with an Accredited Mediator and Family Dispute Resolution Practitioner.
This publication is for information only and is not legal advice. You should obtain advice that is specific to your circumstances and not rely on this publication. If there are any issues you would like us to advise you on arising from this publication, please contact Arora Legal Family Lawyers & Mediators.
Produced for the Family Court and developed to educate Parents, it features families as they work through family separation and divorce conflicts.
"Daisy Through The Looking Glass" shows, in a reverse chronology, the tale of Dave and Maggie, who have a child, Daisy. Both full of regret and sadness, Maggie and Dave meet 20 years after a court case in which Dave was refused contact with Daisy.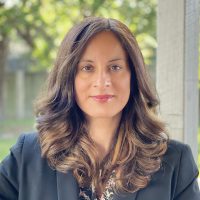 Speak to us for your free 15-minute consult